About The Club
The Golden Retriever Club of Scotland (GRCS)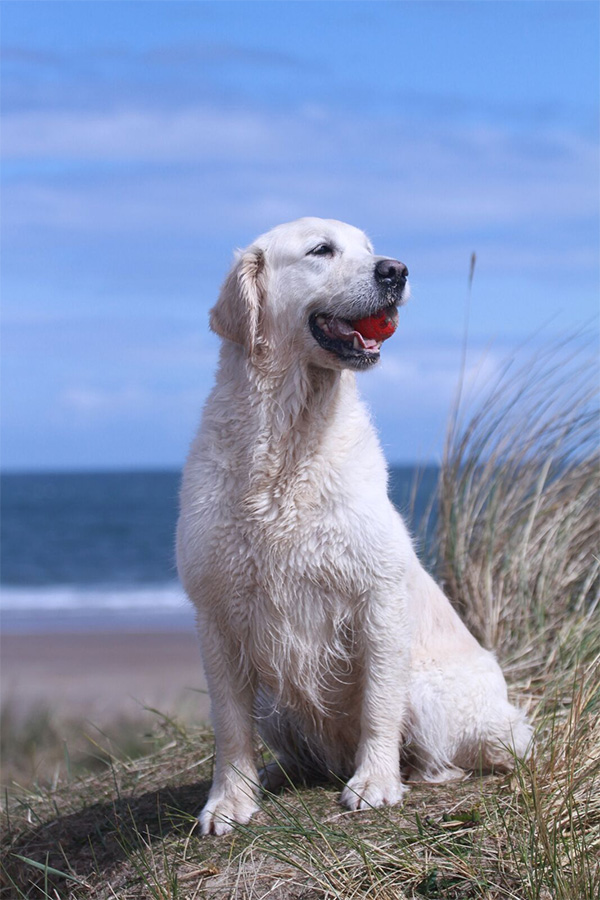 The club is currently run by an Executive Committee of 15 people plus office bearers. Details of whom can be found on the Committee section. The Club also has a show subcommittee and a field trial subcommittee.
To ensure the working aspect of the breed is maintained and promoted, The Club organises several gundog working events throughout the year. The Club runs a Working Test – whereby dogs are put to the test to retrieve dummies in varying manners of situations.  The Club also runs 3 Field Trials (conducted under Kennel Club Rules) where dogs must retrieve game birds/ground game emulating the skills a working dog would require on a shoot day. Most of these events are for any variety of Retriever, however GRCS is one of the few Clubs that has also been granted permission to run a Breed Stake which is restricted to Golden Retrievers only.
Members are welcome to attend and/or enter these events. In recent years the Club has also organised training classes for people interested in training their dogs to a working standard. A great training discipline to enhance your dogs natural ability to retrieve, even if you do not plan to actually compete or take your dog out as a picking up dog.
The Club runs three shows every year. A Championship Show in April and two Open Shows, in June and October. Anyone is welcome to come along and be a spectator at these shows. You will probably never see as many Goldens in one place as you do at a show. You never know you might be bitten by the showing bug! The show committee also has the task of selecting and approving show judges for the breed.
An important element of our work is welfare and rescue. The Club Rescue Coordinator will assist in finding a new home for any Golden whose owner can no longer keep it. Dogs are assessed and are matched with prospective owners who have been home-checked by Club members. At the moment we have far more people looking for a rescue dog than we have dogs. This is partly because of the trend for people to sell their unwanted pets online. Sadly this exposes dogs to the risk of falling into the hands of puppy farmers or worse.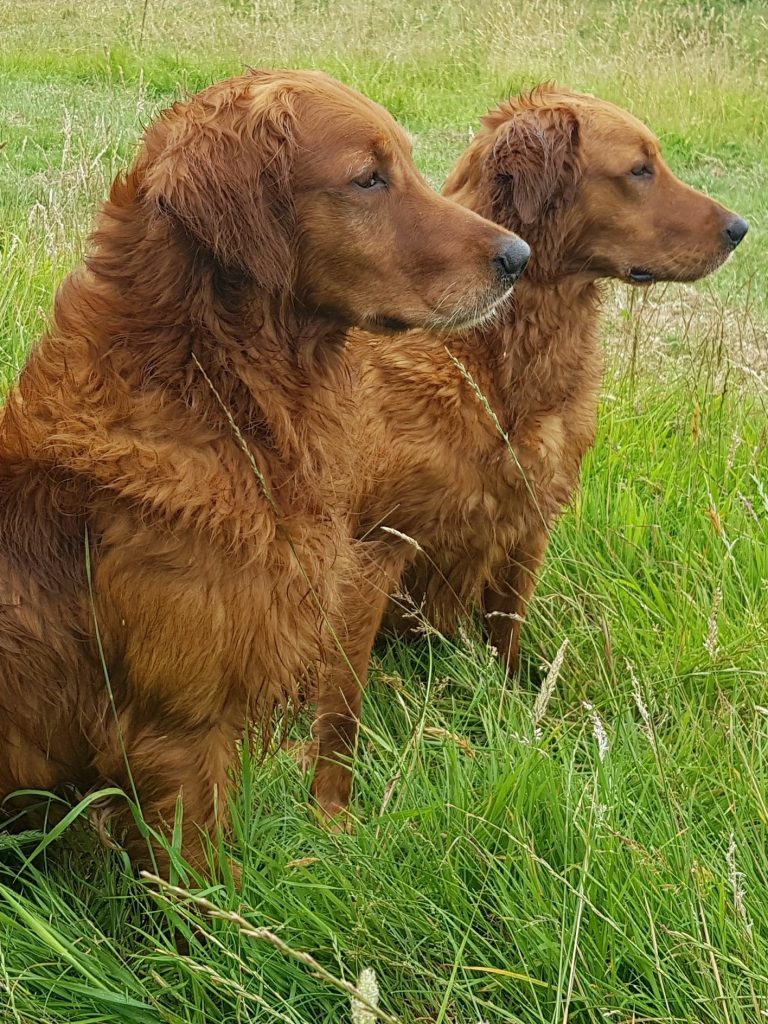 The Club also runs a puppy advice line for people hoping to buy a Golden puppy. Our Puppy Line Coordinator explains how to go about finding a healthy puppy and may be able to put a prospective owner in touch with someone who has a litter of puppies. All puppies registered with the puppy line will have parents who have been health testing according to Kennel Club guidelines.
In addition to the work the Club does with regard to Welfare and Rescue, we also have a Health Coordinator who keeps the Committee up to date on health issues relating to the breed. All breeds have conditions for which the Kennel Club and British veterinary Association have screening schemes and it's important that dogs are tested for these conditions before they are bred from. The club runs health seminars to educate people about health conditions in our breed and much of the information can be found under the Welfare section of this website.   The Club also organises an eye testing session for the convenience of members at our Championship Show.
We hold numerous social activities to encourage members to get together and have fun with their Goldens highlights being the  Summer Barbecue and the  Christmas Party.
We also have occasional International Gatherings at Guisachan House, Glen Affric near Inverness. The Estate historically is the
birthplace of the Golden Retriever breed as they were first bred there by Lord Tweedmouth in 1865, with the first formal listing of the Golden Retriever being 1868.  Because of the amount of planning involved these events are only held to celebrate significant dates in the Club's or Breed's history. In July 2018 there will be a Gathering to celebrate the 150th anniversary of the birth of the breed.
To help it keep in touch with members the club has a web site and two Facebook groups. We also have a club magazine which is published twice a year. We contact members by post at least twice a year and email them with updates between postings.

Enjoy browsing our website and return to see regularly updated information.  Join us on Facebook – The Club Facebook group 'Golden Retriever Club of Scotland' and our social group 'Golden Retrievers Scotland'. As a member of GRCS you get every opportunity to become as involved or as passive as you wish to be… The common ground is our love and admiration for the Golden Retriever Breed. In addition to learning and knowing 'all things Golden' you will also be supporting the work of our Rescue and Welfare Coordinators.