Breed Origin

Unlike many ancient dog Breeds, the Golden Retriever in historical terms is relatively recent. Thanks to painstaking research carried out by Breed historians, the history is quite defined and documented.
The Golden as we know it today was bred at Guisachan, Glen Affric, near Inverness, the Scottish Estate of Lord Tweedmouth, from a series of matings which commenced by mating a good looking yellow coloured Flat Coated Retriever with a Tweed Water Spaniel called 'Belle" (a breed now extinct but believed to be a small liver coloured dog with a curly coat). This first mating happened in 1864.
The good looking yellow Flat Coated Retriever is listed in Stud books meticulously kept from 1835 where all dogs bred at Guisachan were noted was 'Nous." The stud record states he was purchased in Brighton from Lord Chichester who said the dog was the only Yellow puppy in a litter of black wavy coated Retrievers – and was given to Lord Tweedmouth by a Keeper in lieu of a debt.
Lord Tweedmouth then bred from the offspring of this mating using outcrosses to the Irish Setter, another Tweed Water Spaniel, the St John's Water dog of Newfoundland and the breeding lines also incorporated two more black flat coated retrievers. The record books show some carefully chosen inbreeding was also involved, to ensure the true likeness to the ultimate hunting dog that Lord Tweedmouth foresaw. His vision included a more powerful and vigorous dog than other retrievers, yet one that would still be gentle and trainable.
Some of the puppies thought these further matings were given to neighbouring Estates and others to friends and family. The dogs proved t be excellent workers, attractive in their appearance and biddable. Puppies were also given to Lord Ilchester who also bred them, the breed stayed true to type and so the forerunners of the breed were established.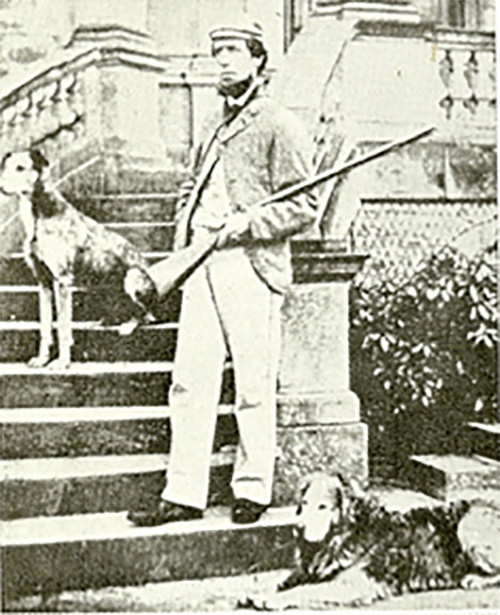 The first listing of the Golden as we know it was 1868, however they were not brought to the public eye until 1908, where Lord Harcourt who had offspring from the original matings decided to exhibit them at the Kennel Club Show in 1908 alebit the were entered into a class for Any Variety of Retreiver as they were not recognised as a breed. The term Golden Retriever was created.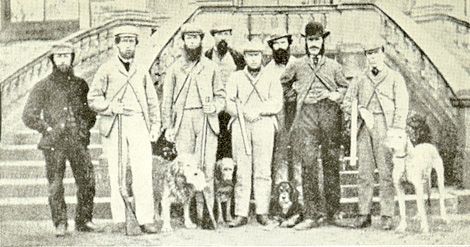 In 1906 Mrs Charlesworth obtained her first Golden, although not recognised as breed, nor did the bitch have any pedigree as such, Normanby Beauty proved to be an intelligent and tireless worker. Mrs Charlesworth went on to be a great enthusiast of the breed, nagging her fellow enthusiasts to ensure the breed was retained as a true dual purpose dog. In 1908 mated Normanby Beauty with a dog called Culham Brass. (The Culham line was started by Lord Harcourt from stock from the Earl of Portsmouth).
In 1909 she joined Lord Harcourt as the only other exhibitor at Crufts with a 'yellow' retriever. In 1909 – 8 Golden Retrievers appeared at Crufts – still with no formal recognition as a breed. In 1910, ten Goldens appeared at Crufts.
In 1911 Mrs Charlesworth was instrumental in forming The Golden Retriever Club, she produced a breed standard, and badgering the Kennel Club to recognise them as an individual breed. The Kennel Club eventually did so, in 1913 as a Retriever (Golden and Yellow) later accepting Golden Retriever in 1920.