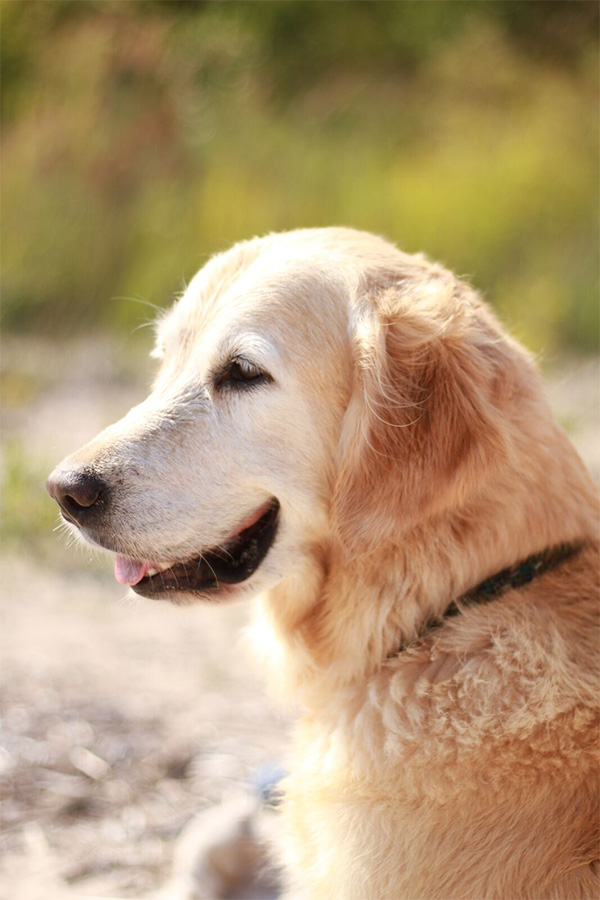 The Golden Retriever Club of Scotland is delighted to announce that we have been able to arrange a Golden Oldie Gonioscopy testing day in conjunction with Tony Wall and Professor Sheila Crispin to be held two miles away from M74 junction 13 near Abington on Saturday 29th August 2020.
The purpose of this session, the first of hopefully several more across the UK, is to gather data from older dogs in order to understand whether there is a link between drainage angles and Glaucoma in the Golden Retriever. This research is massively important for the health of our breed, and as a club we would encourage you to take part in this project as the wider the range of dogs that are tested the better the collection of information will be. This project is open to all KC registered Golden Retrievers over 8 years of age, whether owned by a member or not.
The Gonioscopy testing for dogs over 8 years of age is free and will not be certified, but owners should bring their KC registration as records will be kept for the purposes of research. A limited number of certified tests for younger dogs (routine and/or Gonioscopy) are available at the hugely discounted rate of £30 each for any member who is also bringing an oldie.
Members who don't have an eligible dog for the Golden Oldies project and wish to avail of this opportunity can encourage a friend to bring an oldie along with them. There may be a limited number of routine tests available to members who don't have a Golden Oldie, but please register your interest early!
To comply with Government advice due to the ongoing Coronavirus pandemic this event will be strictly managed and by appointment only. Full instructions will be sent to attendees prior to the event. Please contact Fiona Clarkson on 01864 504286 to book an appointment or ask any questions.